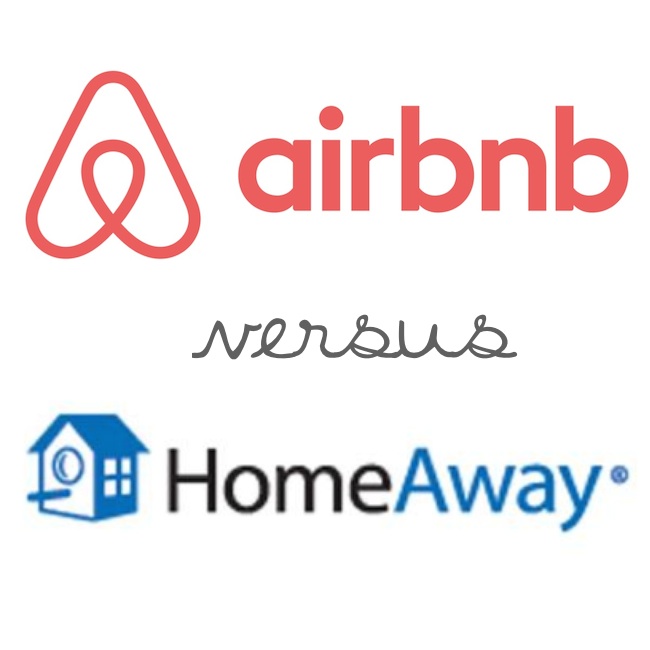 When we started this adventure, we knew that we'd need something more than a hotel to sustain us for nearly five months. Without hesitation, AirBnB was our choice for accommodations. We'd used them before and they easily had the best reputation for this burgeoning online niche — vacation home rentals.

While our first rental in Denver took quite a while to find, we did eventually and it landed us in a home where we spent the first four weeks of Happy Summer feeling as at home as if we'd never left our digs in College Hill. It went as textbook and smoothly as any other AirBnB rental we'd had before it.

When it was time to search for our next home in Savannah, it came up empty. I spent weeks searching, to the point that we were ready to abandon a stay in Savannah altogether and move to another southern state. We switched gears. We'd heard of Homeaway (a sister site of VRBO, or Vacation Rentals by Owner), but never found anything we wanted in quick scans on the site. Alas, this time it delivered what we needed in Savannah. The review I posted of that stay was submitted this morning, and one of the closing remarks reads:

"This is the worst experience w/ an owner we've had; frankly, only poor experience with an owner. It probably stands to say this is the 1st time we've used Homeaway/VRBO & will never do it again. Never had such experiences at AirBnB."

If you're one of the ten people unfamiliar — these sites allow people to post their spare rooms, vacation homes, condos, etc. The user/renter sorts with filters like room size, budget, kid-friendly, and availability and it returns options in cities around the world. Communications are exchanged with the owner and an invitation or approval to proceed with the rental extended. Run your credit card and show up on the arrival date. It's so much more comfortable than any hotel (especially if your trip is longer than 2 or 3 days), and often cheaper.

If you backed out the cost for Savannah, it was $100 per night; Denver was $90 per night. I've never found a deal that good on Kayak.

From here forward, you can color us AirBnB loyalists. I wouldn't touch VRBO properties with a ten foot pole. Here are the major reasons why:

Customer Service

When we were really struggling to find anything on either website, I tweeted at both brands. Homeaway never replied. AirBnB sent an email the next day with a coupon code for $75. Talk about two ends of the spectrum. I didn't need the coupon, but it was certainly a generous gesture. The very personalized email opened with "I'm sorry you're having trouble…". The note alone would have been a welcome surprise; but they exceeded the expectation.

A few weeks ago when AirBnB released their entertaining new logo, Shelton participated in the live announcement. We were rewarded with a $100 coupon with a rapidly approaching expiration date, and we'd already booked our last house of the summer. One email was quickly responded to with a note that they'd gone ahead and retroactively applied the coupon. That's right, we saved $100 on a stay we'd already paid for. How 'bout them apples?!

Home Owners

I wrote the worst review I've ever written for anyone or anything after our stay in Savannah. The Homeaway homeowner was an absolute nightmare. I left this gem next to a more than generous two-star review: "At every interaction, Mr. Framke was dismissive, condescending, rude, & completely uninterested in taking seriously or addressing any matter brought to his attention." This guy was such a joke and I hate the fact that he has $3000 of my money.

By the time we were done with our AirBnb owner in Denver, we were just short of making arrangements to meet for drinks. I'm actually following up with her soon to see if we can make plans for another stay this fall. We exchanged five-star reviews. If it rained in a field of sunflowers, we may have danced there.

Payment

This was a big one for me. With AirBnB, the process is flawless. Seemingly the easiest part of the entire home search. Run your credit card through the site; you get keys, they get money, and there's a solid mediary in case things get hairy.

With Homeaway, I expected the same. Until Mr. Nightmare sent to me a Word Document Contract via Email and a Request for a Personal Check for the $3250 Rental Fee!!!! I was dumbfounded. Did this guy actually expect me to mail him a personal check and then just magically hope the house was going to be there? Obviously I refused. He allowed us to use PayPal but we incurred an additional $100 fee — a fee he quoted as $50 and charged more in the end. As far as Homeaway is concerned, the transaction doesn't exist. When I tweeted at them my concern over this contract outside of their site, I was sent to an FAQ page about secure payments. Thaaaaanks.

The Other Stuff

I love the "verified photo" feature on AirBnB. Professional photographers hired by the site visit the listed homes, snap pics, and provide them to the owners. This way a third party has verified with their own eyes what the home looks like. There's no denying that kind of proof!

Prices were comparable across both sites; I'd argue Homeaway may be a skotch more.

Both sites struggle with having updated availability calendars. This makes booking incredibly frustrating.

AirBnB has an app that may outrival the website. I didn't even attempt to look in to this for Homeaway; not worth the space on my phone for one rental.

We BOTH score a $25 credit if you use my referral code/link to book at AirBnB. Homeaway's FAQ says it has something similar (never found it), but I do not recommend them so they can keep their bonus.


FOLLOW —> #HappySummr @BrandiK
August 25, 2014

Stand at any point in Newport, RI and you'll find yourself smack dab in the middle of a Sperry ad, or a Ralph Lauren ad, or a Nautica ad. It was quite possibly the most...

July 19, 2014

We woke up this morning and decided to get the heck out of Savannah. Not for good, but a day trip to Charleston, South Carolina, just two hours up the road, seemed liked a fun...

April 22, 2014

We're taking off an adventure unlike anything we've done before. We're doing it for a lot of reasons, and we're very excited to hit the road. Here's the short explanation and some details: We're taking off on a four-month road trip, departing from Wichita on May 22. We'll be back "sometime" in September. So far we've had a massive moving sale, sold one of our cars (the other will sell soon), turned in notice on the home that we rent, and secured a POD for storage.