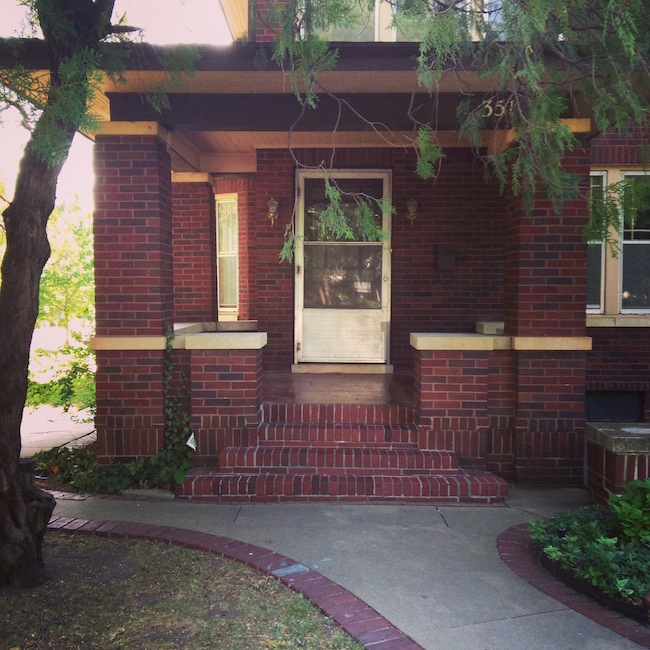 Secondary Headline Candidate: That's Some Crazy White People Sh!t, courtesy of my hair stylist.

Remember that one episode of Friends where Monica's big secret was revealed? The meticulous perfectionist, especially when it came to the cleanliness of her home, was a closet hoarder. Literally. Chandler broke in to the hall closet to reveal a floor to ceiling disaster crammed with everything imaginable.

I, too, am a closet hoarder. Of boxes. There was a basement room in the old house that had so many boxes stuffed inside I don't know that we could have fit many more. Every diapers.com, amazon, and other box that came through our front door went straight downstairs. I saved most of the boxes we moved in to the house with. I coveted boxes. Someone would walk through The Labor Party making a beeline for the dumpster and I'd get excited. "Are you going to throw that away?" I'd giddily ask, then they'd hand it over. My neighbors would put perfectly good boxes by the curb for the trash and I'd have to convince myself not to take them. There has to be a limit to every person's insanity, right?

Needless to say, when it came time to make this move, I didn't have to go out and scavenge for a single box. This move puts me somewhere around the 50th time I've uprooted. It's old hat. Throw stuff away, put it in boxes, move it to the next spot. They're just houses. Hermit crab shells. The real soul is what's inside. I've been telling Shelton for years that our home is wherever we were together. And then some song lyrics finally came out to help sell my point.

Home is wherever I'm with you.

So how did we go from "Hey, I have a crazy idea," to actually sitting on a patio I'm renting in Denver, Colorado? Logistics. UPS had nothing on us the last few weeks. Everything from mentally preparing Paisley for what was going to happen to actually determining the number of pairs of underwear that could be put in the back of a car, it was put on a list and discussed and organized. But we did it, like a boss. I'm actually rather impressed with how much we accomplished.

First things first, make the rough draft. The original plan was to do this for a year. I had a full panic attack. Four or so months over summer sounded manageable and not completely bat shit crazy. We'll start there. We had definitive dates that we had to be in Wichita and Savannah during June, and that ultimately decided our route.

Get rid of everything, or most of it. I'd been stockpiling for a garage sale for six months, then it turned in to a moving sale. We had all the good garage sale bait – three strollers, an antique cradle and rocking chairs, a ladder, golf paraphernalia, a couch and loveseat, and all the other usual suspects. It took three hours to just set it all out. And then to our wild surprise, we more or less sold out by the end of that first afternoon.

Really ready to commit? We gave notice on our lease. Renting was one of the reasons this was easy(-er) to do. Telling them we'd vacate on May 19 forced us to stick to this. Then we ordered the Pod storage container; ultimately it made the most labor sense because we could load once and unload once. Maybe even have it shipped somewhere else, who knows! The morning that beast showed up in our driveway was the greatest exercise in not puking ever performed. It got real you guys.

Load 'em up, move 'em out. We moved in to the pile mode: trash, donate, pack, take. The word "keep" didn't work – was that keep pack or keep take? This is where it got really tricky. Trash was easy. But do you donate it? Might need it when we get back? Will we even know it's gone? This was a big deal for me, I desperately wanted/want less stuff! How much could we actually fit in the car and would we actually need? That was a real circus trick (and more on that soon). We're talking down to the last hour before the Pod was picked up we were still shuffling stuff around the piles.

The rest of it included a lot of goodbye lunches, dinners, drinks, and BBQs that I'm so grateful we got to have. I've had two major opportunities in the past year to really sort out who those true, real friends are and this was one of them.

We canceled our only credit card for one with a (if you can believe it) lower limit and bangin' points program. (Better believe I'm paying for all this gas and booking entire houses to pay for next summer's vacation!) Canceling utilities without a forwarding address was pretty entertaining and really drove the point home that – we have no home! Not the physical kind anyway (see above).

We notified clients; in some cases I was nervous they wouldn't buy in to this but every single one wished us well. We made the decision to bring our nanny, Hayley, with us on the Denver leg of the trip (again, more soon). We sold both of our cars and borrowed one that had belonged to my Grandpa. We canceled Paisley's pre-k enrollment for the fall; who knows when we'll be back and frankly this is a better education than she'll get in any classroom.

And here we are! It was a complicated, crazy, but fun process and the end result is proving to be well worth it.


FOLLOW —>  #HappySummr   @BrandiK
July 19, 2014

We woke up this morning and decided to get the heck out of Savannah. Not for good, but a day trip to Charleston, South Carolina, just two hours up the road, seemed liked a fun...

April 22, 2014

We're taking off an adventure unlike anything we've done before. We're doing it for a lot of reasons, and we're very excited to hit the road. Here's the short explanation and some details: We're taking off on a four-month road trip, departing from Wichita on May 22. We'll be back "sometime" in September. So far we've had a massive moving sale, sold one of our cars (the other will sell soon), turned in notice on the home that we rent, and secured a POD for storage.

April 29, 2014

Who hasn't been inspired by Pharrell's Happy? Paisley asks to listen to it three times in a row, and neck dances the entire time! That song came at a time when I desperately needed an upbeat and positive reminder to just be happy for the sake of being happy. I have to believe that it's touched all of us in a way that we needed. That song is a big inspiration - dare I say theme song - for our trip. Can you say Summer of Happy?